MANAGED
SITECORE WEB HOSTING
Get Your Business Online, Effortlessly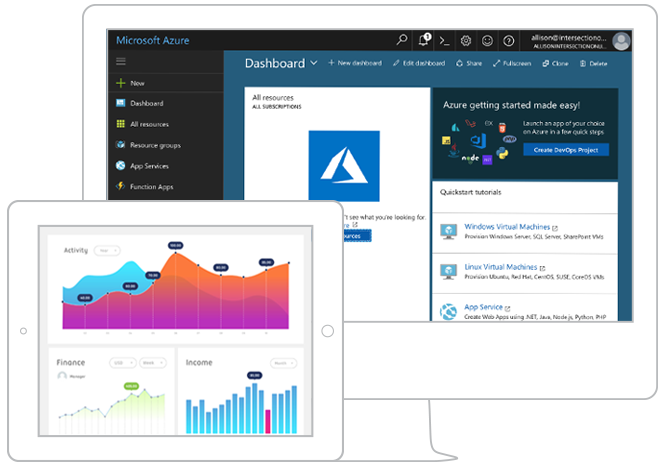 HELPING BUSINESSES GET THE MOST OUT OF THE CLOUD SINCE 1999
Born in the cloud, Applied Innovations has helped businesses succeed in the cloud since our inception in 1999. Today Applied Innovations is one of Microsoft's closest partners and a recognized industry leader in delivering high performance, secure cloud solutions.
Our unique approach of Plan, Design, Implement, Operate and Optimize is a continuous process that starts with learning about your business, your goals and then understanding what success looks like for your business. Our team then crafts a strategy to leverage technology to help your business succeed. Spend more time focused on your business and less time worrying about your website with our Sitecore Optimized Cloud Hosting.
Why Choose Managed Sitecore Cloud Hosting
Already have a Sitecore site? Migration is a breeze with our user-friendly control panel and team of sitecore experts to assist!
We provide 7 layers of security to protect your website. No other Sitecore-focused host compares!
New to Sitecore? We'll help deploy SiteCore for you at no additional charge!
We'll manage the servers, databases and all of the technical 'stuff', so you can focus on your business.
Freedom to access your Windows applications from anywhere, any time
When deploying Sitecore, you have many choices for the approach to take. Partner with Applied Innovations and let our team guide you through the process of finding the best solution for your business.
> We'll help find the best solution, be it private or public cloud.
> We understand scaling Sitecore and can assist in rightsizing.
> We'll help optimize your cloud infrastructure to control costs.
> We'll help maintain data compliance and increase security.
> Streamlined administration and personalized support.
It's like hiring a full-service,
highly-skilled IT team for
about the price of a
double-shot latte a day!