MANAGED
SHARED WEB HOSTING
Affordable, Fully Managed Shared Hosting Environments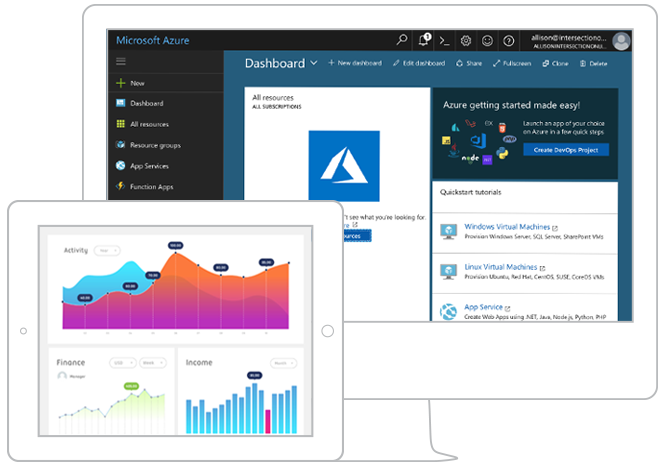 HELPING BUSINESSES MINIMIZE CYBER THREATS SINCE 1999
Shared hosting plans are incredibly functional and economical. We choose Windows Shared Hosting services as a part of our white-glove solutions because it allows you to plan and quickly deploy web hosting solutions. After initial set up, we guarantee 100% uptime, offering a full range of features, such as data backups and advanced security protocols. We handle every aspect of the hardware so that you can focus on everything else.
Why Choose a Managed Shared Web Hosting
With one click, install dozens of applications and be up in no time.
Starting out? Start small and scale. Upgrade to managed hosting at any time.
AppliedI offers a 100% Uptime SLA, ensuring your website is always available.
Expert Support Engineers are available around the clock to assist.
Affordable, reliable and secure shared hosting
With shared web hosting from Applied Innovations you'll have the freedom to install and host dozens of different applications with a single click, 24x7 technical support and the always available, always easy promise.
> Single Click install for dozens of applications.
> Daily Backups of all files and databases.
> Secured infrastructure and fully monitored 24x7.
> Web based management interface.
> Full web, email and database support.
It's like hiring a full-service,
highly-skilled IT team for
about the price of a
double-shot latte a day!
Every business is unique. While you may use the same tools and have similarities in your industry, your business is unique. With our windows shared hosting offering, you have the ability to customize your hosting to your unique needs.
Express
Storage 4GB
Bandwidth 1000GB
Included Websites 3
Unlimited Email Accounts
24x7 Technical Support
Business
Storage 6GB
Bandwidth 1000GB
Included Websites 5
Unlimited Email Accounts
24x7 Technical Support
Cloud Hosting
$ 99.95
/ Month (starting)
Storage 50GB
Bandwidth UNLIMITED
Websites UNLIMITED
Email Services Unlimited
24x7 Technical Support
Articles on Windows Shared Hosting from Our Blog
Of the different hosting options available, shared hosting is the most popular. The reason is that it's affordable and it gets the job done for most individuals and businesses with moderate levels of traffic. Shared hosting also allows you to inexpensively test a hosting provider. This is important because there's only so much you can learn from research.…
Read More

→
Starting a business comes with plenty of decisions to make, and oftentimes, these important decisions can mean the difference between success and failure. It is essential to have patience when making these choices, especially when it comes to choosing a method for getting your website to go live. Although you have options such as dedicated…
Read More

→
Are you considering getting a website but aren't entirely convinced that you need one? Perhaps your business is very small with a handful of employees or you feel that your products can't be sold online. Although most large businesses have their own website, it is very common for small companies to have websites as well.…
Read More

→