MANAGED
JOOMLA HOSTING FOR AZURE
Secure, Reliable and Instantly Scalable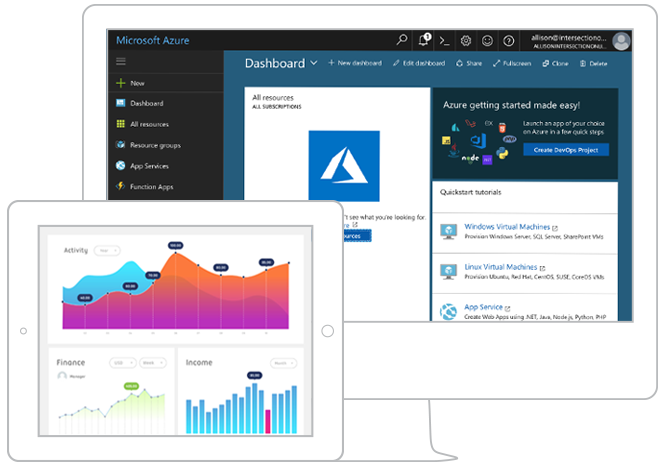 EASY JOOMLA AZURE HOSTING
HELPING BUSINESSES MAKE THE MOST OF TECHNOLOGY SINCE 1999
With Managed Azure Services from Applied Innovations, you'll have the freedom to run your Joomla website in any of 40+ global datacenters, instantly scale infrastructure to meet changing business needs and safeguard your sensitive business resources. Our team will ensure running JOOMLA on Azure is Always Available, Always Easy!
Why Host JOOMLA on Azure?
Get Global Scale from Azure and personalized support from AppliedI.
Our unique approach provides cloud savings with predictable billing.
Our team can plan, operate and optimize your security on Azure 24x7.
We'll ensure your site always operates at optimal levels without overspending.
Global Scale from Azure, Personalized First Name Support from Appliedi.
With Managed Azure Hosting for Joomla from Applied Innovations you'll have 24×7 access to our expert Joomla engineers, the freedom to host your websites in any of 40+ global datacenters, a team of security experts watching your servers around the clock and the ease of mind knowing your site runs in one of the world's fastest, more secure clouds available. Unchain yourself from classic web hosting and reap the benefits of a managed Azure cloud environment.
Our Managed Hosting Solutions Deliver Performance, Scale, Reliability
and are Always Available, Always Easy
Our Managed Azure Hosting for Joomla is a managed hosting solution for Joomla running Joomla on the Microsoft Azure cloud platform. Joomla is a web content management system that's highly popular and runs on Windows and Linux servers in the Microsoft cloud.