SECURITY SERVICES
Secure Socket Layer (SSL) Certificates
Delivering Security & Privacy Affordably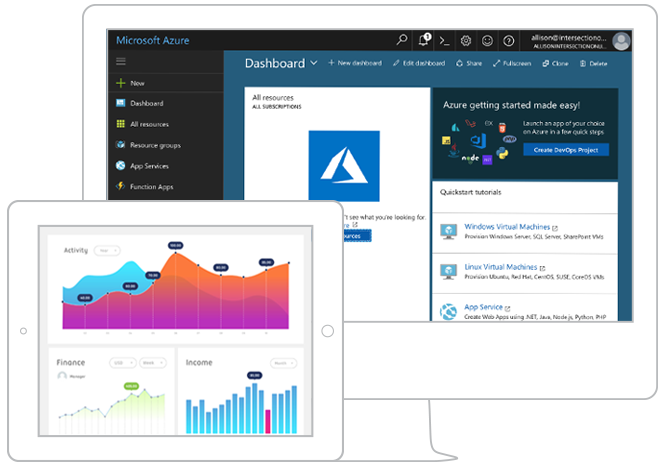 Secure Communications and Privacy.
Online security has been a very hot topic since the inception of the internet. SSL Certificates allow online businesses to establish secure connections from a web server to a browser. This is most often seen in practice within online shopping sites and online account logins. Customers today know to look for a secure connection before inputting their credit card information or personal details, therefore it is extremely important to establish confidence in your customers with an SSL Certificate.
SSL Certificates are offered in different levels which offer varying warranties, vetting processes, and visible trust signs (such as the green address bar, "https" heading, legal company name, and padlock icon). As you'll see in our offerings below, you can choose from a basic, entry-level certificate all the way to an EV (Extended Validation) certificate which is used by companies like Amazon and PayPal.
Why Choose an SSL Certificate
Search Engines like Google, are marking non-SSL sites as 'unsafe'.
Once extremely costly, SSL certificates are affordable today.
Tech Savvy customers look for SSL as a signal of security & trust.
All data is transmitted encrypted and unable to be viewed by anyone but the end user.
Our most popular SSL certificates.
Positive SSL
Ideal Use Low Volume Websites
Browser Compatibility Over 99.3%
Encryption Levels 256 bit
Discounts for Multi-Year Purchases
Great For Business, Starter E-Commerce
Warranty Included NONE
Trust Logo NONE
Green Address Bar NONE
COMODO SSL
Ideal Use Business Websites
Browser Compatibility Over 99.3%
Encryption Levels 256 bit
Discounts for Multi-Year Purchases
Great For Business Websites
Warranty Included $10,000
Trust Logo NONE
Green Address Bar NONE
COMODO EV SSL
Ideal Use E-Commerce & Corporate
Browser Compatibility Over 99.3%
Encryption Levels 256 bit
Discounts for Multi-Year Purchases
Great For E-Commerce
Warranty Included $250,000
Trust Logo YES
Green Address Bar YES