MANAGED
ASPDOTNETSTOREFRONT WEB HOSTING
Get Your Business Online, Easily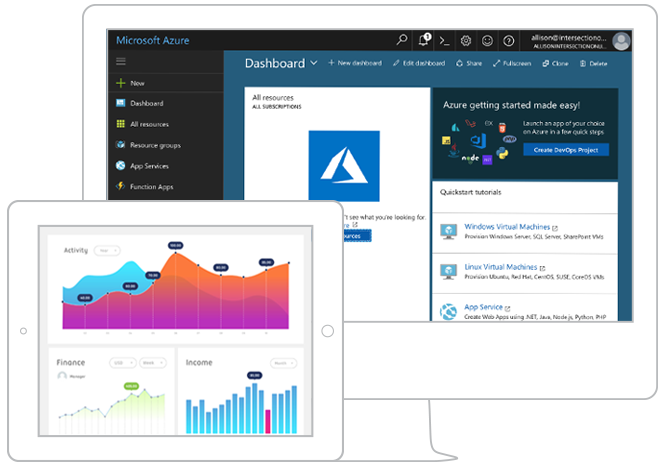 ASPDOTNETSTOREFRONT Hosting
HELPING BUSINESSES MINIMIZE CYBER THREATS SINCE 1999
AspDotNetStorefront is a comprehensive turn-key web store which includes a built-in shopping cart. As a turn-key e-commerce solution, all product pages, features, and capabilities of a complete website are built into the product. The shopping cart capability is also fully integrated with the product catalog and payment gateways.
Applied Innovations hosted more aspdotnetstorefront stores and longer than any other company, period.  With trained and certified PCI experts on staff, we'll help you avoid costly mistakes. Whether you're looking to run aspdotnetstorefront on azure, hosted aspdotnetstorefront on amazon aws, managed aspdotnetstorefront on google compute or run your own PCI compliance aspdotnetstorefront private cloud, we can help.
Why Choose a Managed ASPDOTNETSTOREFRONT Solution
Our team has been providing optimized hosting for e-commerce since 1999.
Our team can deploy, manage and optimize your aspdotnetstorefront cloud anywhere, Azure, AWS, Google and our own private cloud.
Performance & Security are extremely important to any website. Our team provides end-to-end solutions for both.
You'll have an entire team of experts focused on your business success, not just your website.
ASPDOTNETSTOREFRONT Cloud Hosting
We don't play favorites, we'll deploy your cloud where it makes the most sense for your business.
Spend more time focused on your business and less time worrying about your website with our aspdotnetstorefront optimized Cloud Hosting. Best of all, you'll have better security, reliability, and uptime than you would with competing aspdnsf Hosting.
> Easy Store Migrations, we'll handle it.
> Security Comes First and 24x7 by our team.
> Optimized for performance, security and cost.
> Our team of experts there for you 24x7.
> You'll have more time for your business.
It's like hiring a full-service,
highly-skilled IT team for
about the price of a
double-shot latte a day!
Custom E-Commerce
Cloud Solutions
Uniquely Optimized To Your
Unique Business Demands.
Every business is unique. While you may use the same tools and have similarities in your industry, your business is unique. The team at Applied Innovations will take time to understand your business, your needs, and goals. Then our team will work with you to help design a Managed AspDotNetStorefront Hosting solution that helps you meet those needs.
BASIC CONFIGURATION
As Low as


$249 95
24x7 Managed Updates
24x7 Monitored Security
Managed Daily Backups
Optimized Server Configuration
Simplified Monthly Pricing