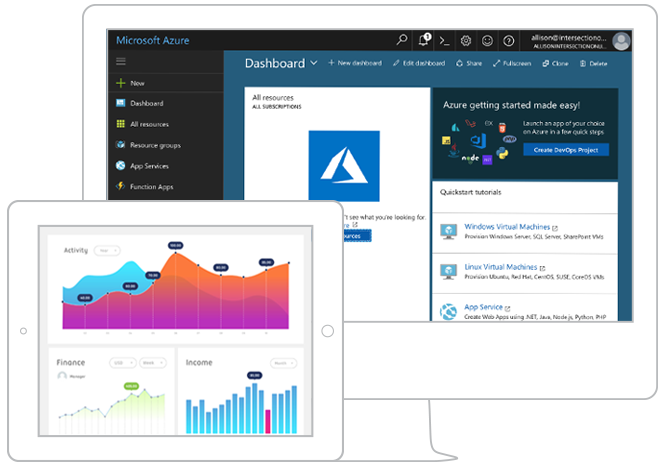 Simplify Online Security your Business
HELPING BUSINESSES MAKE THE MOST OF TECHNOLOGY SINCE 1999
Applied Innovations has helped businesses optimize, secure and transform their technology since our inception more than 20 years ago. Today Applied Innovations is one of Microsoft's closest partners and a recognized industry leader in delivering high performance, secure cloud IT solutions.
For most businesses the thought of implementing a Cybersecurity Plan is overwhelming. Our unique approach of Plan, Design, Implement, Operate and Optimize is a continuous process that starts with learning about your business, your goals and then understanding what success looks like for your business. Our team then crafts a strategy to leverage technology to help your business succeed.
Why Partner with Applied Innovations for Your IT Security Needs
We've supported thousands of businesses moving to the cloud like yours since 1999.
Our team of Microsoft Cloud Experts are available 24x7 to assist your company.
Your business is unique and we'll custom tailor the solution to your business.
Global Scale, Local Service
Gain global strength of an industry leader and local support from a neighborhood business.
Managed SMB Cybersecurity
We utilize Microsoft Cloud Services to deliver Global Scale and Innovation from Microsoft, Personalized Expert Support from Applied Innovations
With managed cloud, IT and cybersecurity support from Applied Innovations you'll have the freedom to deploy anywhere in the world, scale massively with a single click and still be on a first-name basis with folks supporting you.
> Global Scale and Unmatched Rapid Innovation of Azure.
> Personalized, Expert service from Applied Innovations.
> Security, Reliability and Performance Monitoring, 24x7.
> Maintain data compliance and increase security.
> Streamlined administration and support.
It's like hiring a full-service,
highly-skilled IT team for
about the price of a
double-shot latte a day!
Managed
Cybersecurity Solutions
Every Business is Unique
Your Cyber Security is Tailored To You.
Every business is unique. While you may use the same tools and have similarities in your industry, your business is unique. The team at Applied Innovations will take time to understand your business, your needs, and goals. Then our team will work with you to help design a Managed Cybersecurity Solution that helps you meet those needs. It's about driving the success of your business first.