MANAGED
Windows Reseller Web Hosting
Grow Your Web Hosting Business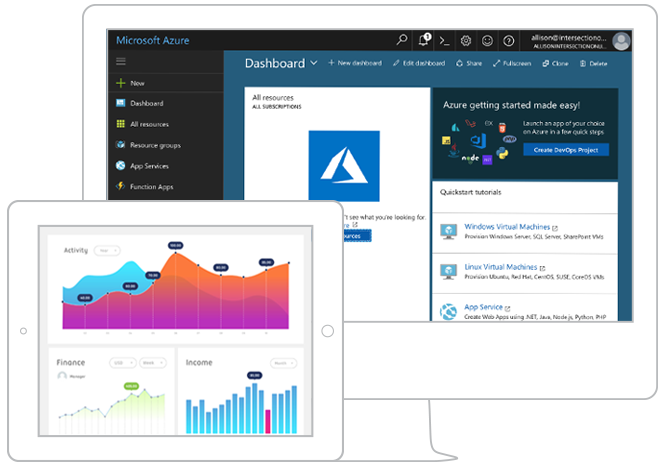 Windows Reseller Web Hosting
HELPING BUSINESSES MINIMIZE CYBER THREATS SINCE 1999
Web hosting is not complicated when it works; it becomes complicated if something goes wrong. We use state-of-the-art hardware, redundancy, advanced security, and constant monitoring to ensure our service continues seamlessly. The end customer never knows we are here. We also want to help you grow your web hosting business, and we pride ourselves on being a great business partner. Reliability, deep experience in web hosting, and a fun way of looking at the world have helped us deliver exceptional service to our clients, specifically our resellers.
Our Web Hosting Resellers receive discounts based on the number of shared hosting packages they purchase and these discounts can be as much as 60% off retail prices.
Why Resell Shared Web Hosting
With one click, install dozens of applications and be up in no time.
Starting out? Start small and scale. Upgrade to managed hosting at any time.
AppliedI offers a 100% Uptime SLA, ensuring your website is always available.
Expert Support Engineers are available around the clock to assist.
Add Recurring Revenue to Your Existing Business.
Are you a Managed Services Provider looking to add Cloud Services to your product line? If so we encourage you to learn more about our channel program at www.awesomecloud.com.
> White Label Infrastructure as a Service.
> No Hardware, Network or Infrastructure Management.
> Leverage our Expertise to increase your revenue.
> Full set of services: Compute, Network, Firewalls, VPN, etc.
> Full web, email and database support.
It's like hiring a full-service,
highly-skilled Cloud IT team for
about the price of a
double-shot latte a day!
Reseller Hosting Solutions
Every business is unique. While you may use the same tools and have similarities in your industry, your business is unique. With our windows reseller hosting offering, you have the ability to customize your own hosting plans and packages to meet the unique needs of your customers.
Express
Storage 4GB
Bandwidth 1000GB
Included Websites 3
Unlimited Email Accounts
24x7 Technical Support
Business
Storage 6GB
Bandwidth 1000GB
Included Websites 5
Unlimited Email Accounts
24x7 Technical Support
White Label IaaS
$ 99.95
/ Month (starting)
Storage 50GB
Bandwidth UNLIMITED
Websites UNLIMITED
Email Services Unlimited
24x7 Technical Support
Articles on Web Hosting Reseller from Our Blog
If you have been shopping around for a Web hosting package, the last thing that you might have looked at is a reseller hosting package. Although you might think that these packages are only for individuals who actually want to sell hosting packages, this isn't necessarily the case. A lot of people can benefit from a reseller…
Read More

→
You may be looking to get into the web hosting reselling business, but you're not sure where to start, or how to make your business a financially successful one. In this blog, we will discuss what a reseller web hosting business entails, and give you some exclusive tips and tricks on how to make your…
Read More

→
Disaster recovery is probably two words that many businesses dread having to think about during the year. But as the new year now approaches and winter progresses, it's time for businesses to take this seriously. Winter storms will likely become a major issue in places where it's both common and uncommon. Natural disasters also are…
Read More

→