MANAGED
CLOUD DESKTOP HOSTING
Secure, Reliable and Instantly Scalable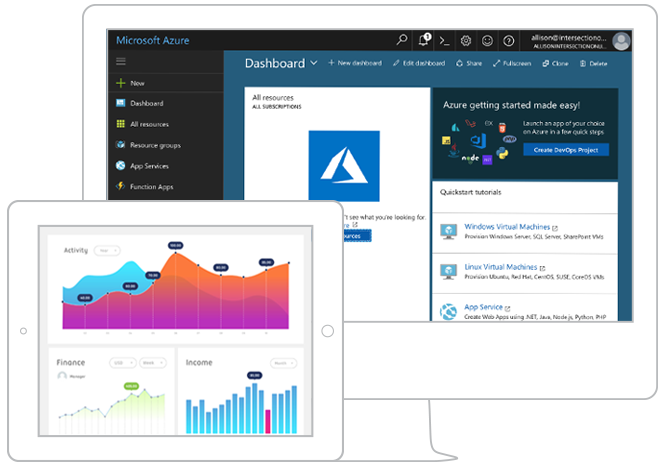 Simplify your IT with Cloud Desktops
HELPING BUSINESSES MAKE THE MOST OF TECHNOLOGY SINCE 1999
Born in the cloud, Applied Innovations has helped businesses succeed in the cloud since our inception in 1999. Today Applied Innovations is one of Microsoft's closest partners and a recognized industry leader in delivering high performance, secure cloud solutions.
Our unique approach of Plan, Design, Implement, Operate and Optimize is a continuous process that starts with learning about your business, your goals and then understanding what success looks like for your business. Our team then crafts a strategy to leverage technology to help your business succeed.
Why Choose a Managed Hosted Desktop environment
Instant access to Windows apps and data
from any device, any location.
Consolidate your infrastructure
and reduce costs.
Protect sensitive corporate
data from loss and leaks.
Instantly scale your environment
as business needs change.
Windows Cloud Desktop Hosting
Freedom to access your Windows applications from anywhere, any time
With managed windows cloud desktop hosting from Applied Innovations you'll have the freedom to access your Windows applications from anywhere, any time and from any device. Unchain yourself from your desk and reap the benefits of a managed hosting desktop environment.
> Host your cloud desktops anywhere in the world.
> Deliver Windows apps to any user, on any device, anywhere.
> Scale resources on demand as business needs change.
> Maintain data compliance and increase security.
> Streamline administration and support.
It's like hiring a full-service,
highly-skilled IT team for
about the price of a
double-shot latte a day!
Custom Cloud
Server Solutions
Every Deployment Uniquely Optimized
To Your Unique Business Demands.
Every business is unique. While you may use the same tools and have similarities in your industry, your business is unique. The team at Applied Innovations will take time to understand your business, your needs, and goals. Then our team will work with you to help design a Managed Cloud Solution that helps you meet those needs.
EXAMPLE CONFIGURATION
As Low as


$249 95
4 CPU CORES
8 GB of Memory
1000GB of SSD Enhanced RAID Storage
Daily Backups with 7 Day Retention
Full ServerConcierge Management