MANAGED VIRTUAL PRIVATE
CLOUD SERVERS
Scale Your Business, without Worry.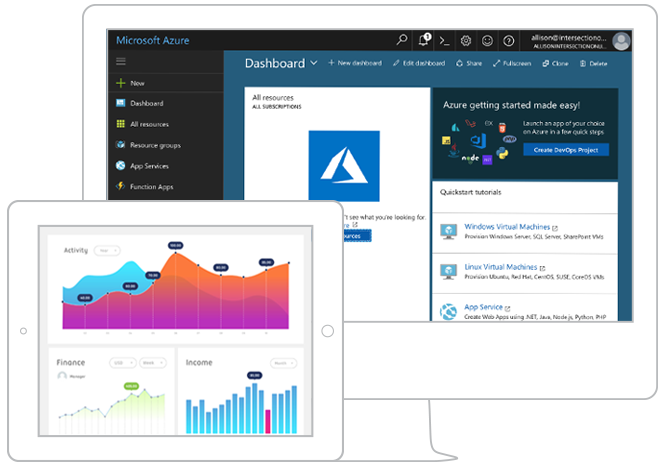 Affordable High Performance Cloud Servers
Managed VPS Cloud Servers
HELPING BUSINESSES MAKE THE MOST OF TECHNOLOGY SINCE 1999
Born in the cloud, Applied Innovations has offered VPS Hosting and Cloud Servers since our inception in 1999. Today Applied Innovations is one of Microsoft's closest hosting partners and industry leaders in high performance, secure cloud servers on top of Hyper-V.
Our Microsoft Windows Cloud Servers and Managed Linux Cloud Servers offer all of the functionality and performance of the cloud, at prices that are comparable to classic VPS servers. In addition, you'll get daily backups, automated updated, centralized antivirus and 24×7 expert support with every Hyper-V powered Virtual Server.
Why Choose a Managed Cloud Server
Automated backups, managed malware protection and 24x7 proactive monitoring included.
Multiple levels of redundancy built into our cloud platform to minimize impact from hardware failures.
Unpredicted traffic? Seasonal Demands? Scale your server instantly!
Our team is monitoring your environment around the cloud and available even at 3am.
Scale, Security and Performance all On-Demand
With our Managed Cloud Service, ServerConcierge, you can focus on your business while our experts manage the day-to-day server details. You're not in the IT business so why are you doing IT work?.
> Proactive Performance Monitoring, 24x7.
> Security Monitoring and Remediation, 24x7.
> Backups & Disaster Recovery Managed, 24x7.
> System updates and maintenance performed on your schedule.
> Streamlined administration and support.
It's like hiring a full-service,
highly-skilled IT team for
about the price of a
double-shot latte a day!
Custom Cloud
Server Solutions
Every Deployment Uniquely Optimized
To Your Unique Business Demands.
Every business is unique. While you may use the same tools and have similarities in your industry, your business is unique. The team at Applied Innovations will take time to understand your business, your needs, and goals. Then our team will work with you to help design a Managed Cloud Solution that helps you meet those needs.
EXAMPLE CONFIGURATION
As Low as


$249 95
4 CPU CORES
8 GB of Memory
1000GB of SSD Enhanced RAID Storage
Daily Backups with 7 Day Retention
Full ServerConcierge Management
Articles on Managed Cloud Servers from Our Blog
Applied Innovations offers two types of Cloud Servers – Cloud Servers and Clustered Cloud Servers. Cloud Servers are virtual machines that are located on a single physical server, while Clustered Cloud Servers sit on top of a cluster of multiple physical machines (also known as nodes). Customers often ask us which type of server would…
Read More

→
By now, you're probably aware of the benefits of cloud servers: the reduced operational costs, scalability, customization, the ability to quickly expand the server base. However, when it comes to private cloud or public cloud servers, which one is better? According to a recent blog post published at AVNetwork, it depends on what your specific…
Read More

→
For years businesses have relied on Dedicated Servers and Managed Dedicated Hosting to provide their online presence. With the widespread adoption of Cloud Computing, the Dedicated Server as a mainstay paradigm is changing. Tech-savvy businesses are now adopting cloud computing as opposed to the legacy dedicated server offerings and immediately reaping the benefits of the…
Read More

→