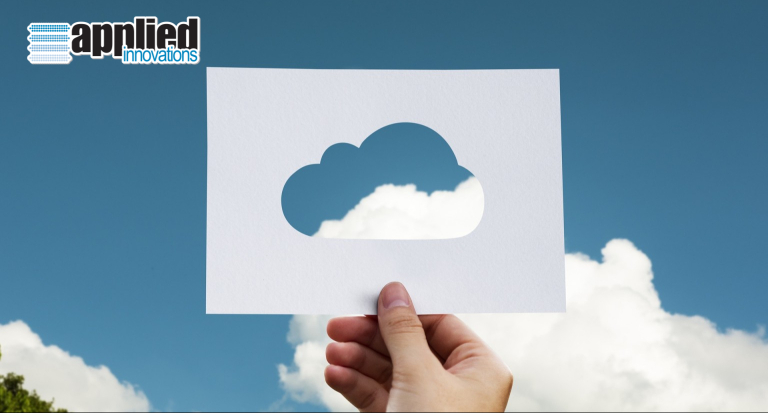 Is your technology infrastructure becoming too much for your team to manage? How much of your business critical applications and data are housed on servers internally at your location? Merely mentioning these topics of discussion can create a level of stress within a business owner or manager.
There Are Good Reasons To Consider Cloud Computing
If you have existing hardware and software applications in place within your organization, you have technology headaches. There is simply no way around it. Storing data on your servers and workstations is a practice that was standard just a few years back, but a change has gradually begun to dominate the landscape of technology, workflow, and productivity management; this change is cloud computing.
If a good managed services plan is in place, IT professionals no longer need to worry about server maintenance and company-wide upgrades. Working with the cloud can allow a business to mitigate costs through pay-as-needed services.
Wait, Back-Up
Creating back-up processes and updating software and hardware at any level can be frustrating. Technology has greatly advanced, as have the security measures and standard practices that govern the implementing of cloud-based services.
Backing up large amounts of data on your servers can be time-consuming and laborious. You need to document the processes, install solid equipment that can handle rotating hard-disk arrays, and manage off-site login credentials, if you are employing solid strategies. Hopefully, you are outsourcing your priority data back-up plan to a trusted partner who guarantees up-time and minimal loss of data within your organization, should a disaster occur.
You'll also need a partner to discuss the planning and execution of disaster recovery. Thankfully, there are professionals who use servers and services that will far exceed the ability you have to achieve the same level of redundancy and reliability, thanks to the cloud. You don't need to handle everything internally, and this reduces the risk of major downtime due to hardware and software failures.
What Else?
Speaking of software, perhaps most importantly, the cloud can enable your business to become more agile from a productivity and collaboration perspective. If your business critical applications are hosted in a location that can be accessed remotely from anywhere, at any time, you will naturally enable your employees to achieve a greater level of productivity. Given the fact that the cloud "virtually" resides "outside" of a specific physical location, your workforce will also be open to more collaborative environments. In other words, you no longer need to be in the same time-zone or location to work together.
You can also find services in the cloud that enable you to perform most of the tasks that any software you'd be installing on your own in-house devices can handle. Again, the success of properly understanding and utilizing the cloud for purposes that make sense to your business objectives is going to depend on how well you trust your tech partners.
Gradually Making The Moves
You are already using cloud services, even if you don't realize it. At the most basic level, the services that enable your smart devices to communicate and exchange information reside in the cloud. Cloud computing is in essence a paradigm shift that encourages businesses to explore the opportunity of outsourcing technology driven tasks that would have been handled strictly in-house in years past.
Only you know if you are ready to make some moves with streamlining your technology infrastructure and enabling a more forward-thinking workforce. You'll need change management skills and dynamic professionals around you to help guide you in making the right decisions. We're here to talk whenever you are open to an honest discussion. Contact us.
[optin-monster-shortcode id="hmlqlsmuuf1mxurrcukj"]